iPhone 3GS/ 4G case with Flip out keyboard | Gadgets Market

if you are looking for keyboard for you iPhone 3GS/ 4G for some thumb-tapping typing action, than this keyboard case is for you, it connects your iPhone via bluetooth. So you can send email, type text, browsing notes, tweet to friends etc, it's almost like your iPhone gain more power with this new gadget .
Whenever you flip your phone out, and you need to hold on to keyboard and type away in portrait more, for more info check image below.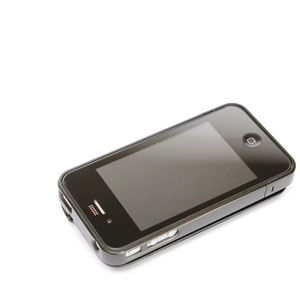 This keyboard is available in two models one is for iPhone 3Gs, and other for iPhone 4G, the sad part of the keyboard is that it's not supported to iPhone 3G, because iPhone 3G have not bluetooth keyboard support.
# Give your iPhone a real flip-out tactile keyboard
# Keyboard flips out for use, then flips back in when done
# Magnet based clasp keeps keyboard in position whether flipped in or out
# Increased typing accuracy and speed
# Works with any app such as e-mail, web browsing, notes, and calendar
# Completely wireless Bluetooth™ connection does not use dock connector
# Keyboard powered by built in rechargeable battery, recharges via included USB cable
# Models available to fit iPhone 3Gs and iPhone 4
This Tk421 iPhone Case will be available in $50 only at Best Business Mobiles .